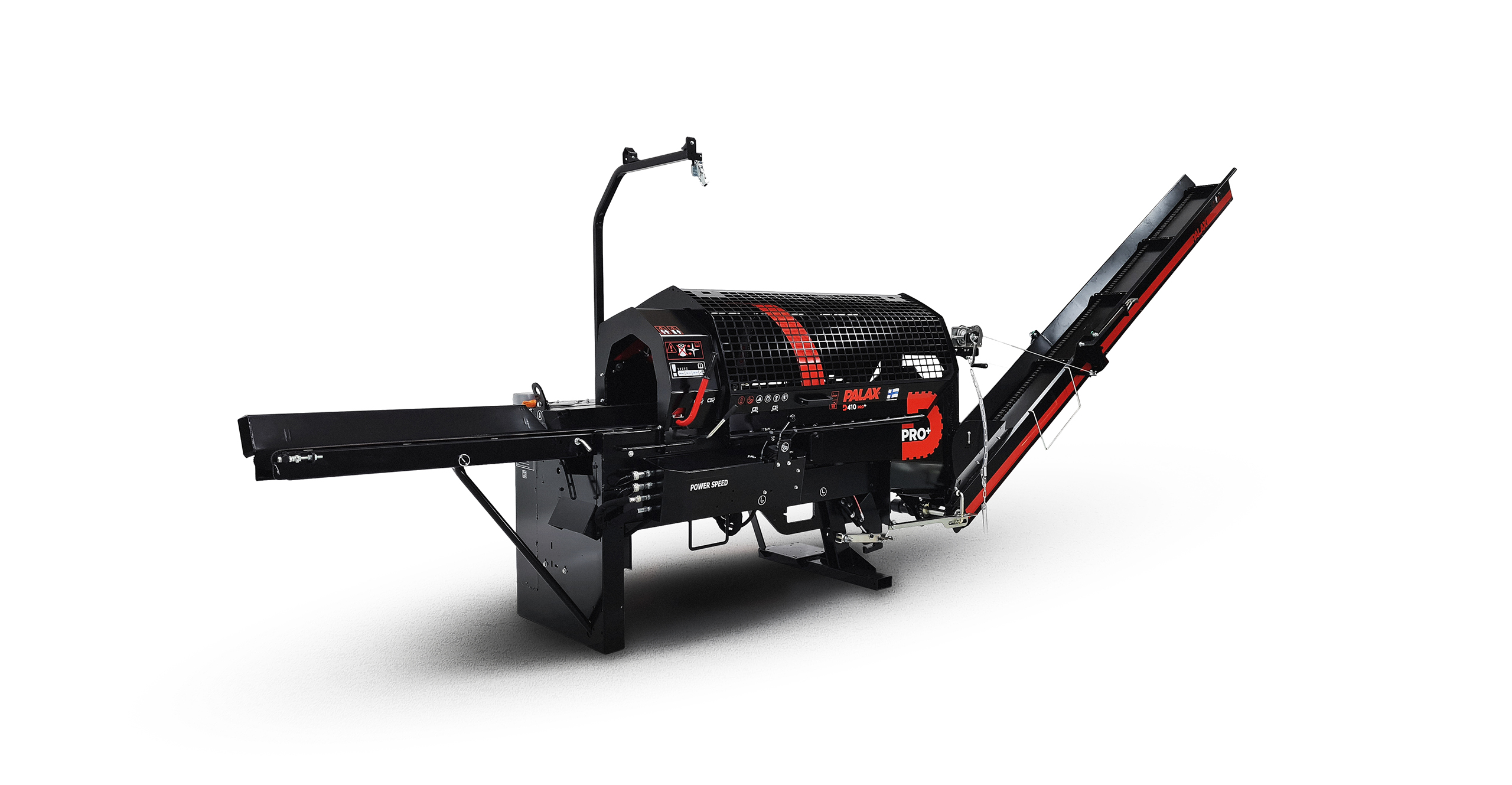 The robust Palax D410 is a heavy-duty firewood processor
Palax D410 is a chainsaw machine that splits 40 cm thick logs up to a force of 13 tons. The machine is best suited for a professional and semi-professional who processes logs of large and variable diameter. Thanks to its easy portability, it is also perfect for a contractor who travels from one job site to another. Palax D410 is available either as a tractor powered or a hybrid (tractor/electric motor).
The Palax D410 machine has an efficient 16″ sawbar with automatic lubrication. A three-speed intelligent PowerSpeed splitting cylinder automatically recognizes the required splitting force and speed: the result is up to 30% faster work cycle. The factory-installed X-Aim automatic splitting blade height adjustment is available as an additional accessory.